The Mamiya 645 AFD and the 1000s cameras are remarkably well made and in my opinion, it's a lot of fun to use. I genuinely wanted a Contax 645, but I needed a medium format camera for school, so I purchased a Mamiya 645 AFD intending to sell it after school ended. I never got a Contax 645. I kept the Mamiya and even named it.
I was about to sell the camera and stop shooting entirely at this moment in my life. But I met a friend who used to model, but we went to the same community college since I went back to school to do STEM classes. The camera pretty much named itself. Her name is Mariya.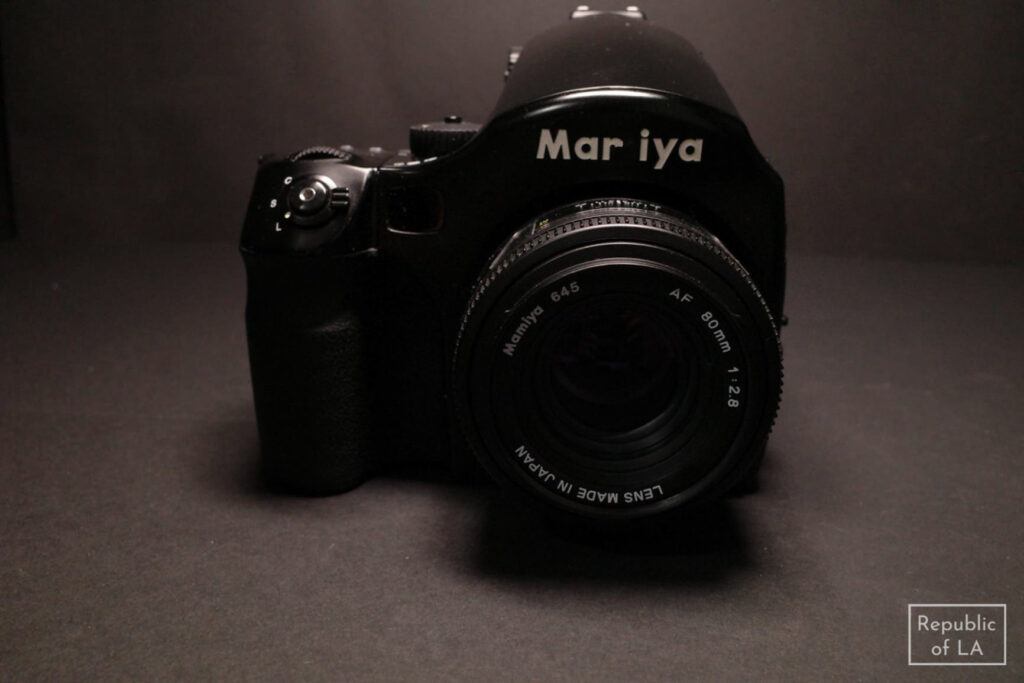 I started pushing my films and pulling the processing. I zoned my exposures and played with Mamiya manual lenses like the 80mm 1.9.
The Mamiya 645 is the utmost in analog performance. Professional photographers and amateurs alike will appreciate the camera's versatility, intuitive nature, and its powerful lens collection.
The Mamiya lens lineup makes it a professional grade choice for photographers. You'll be able to take any scene with a versatile sense of composition. I also use the 55mm 2.8 and the 150mm 2.8. For those who want to enjoy photography in a new way, this is the ultimate selection. The manual and auto focus lenses provide photographers with extreme creativity in their image-making.
The Mamiya 645 system is a solid choice for professionals and new analog film photographers. The used market is filled with Mamiya lenses and camera bodies. The build quality is top notch and you can not go wrong with the price compared with the Hasselblads, Contax, and Rollei cameras.
Mariya helped me shoot portraits and because of her, I am very grateful for the learning experience. I expanded my portraiture, here's a look at my photography portfolio